IBM mail support for MS Outlook (IMSMO) is a tool that allows MS Outlook users to synchronize mail, calendar with Domino server.
This is not a new tool, but with Domino 10 it has undergone some configuration changes, especially on the server side.

Important change:
The server components required for IMSMO are installed with the Traveler server. Installing the IBM mail server add-on (IMSA) is no longer necessary.

So let's look at the basic configuration
What components we need:
Domino 10.0.0 or 10.0.1
Traveler 10.0.0 or 10.0.1
MS Outlook 2010 – 2016. I used MS Outlook 2013 Czech Version
IMSMO Client 2.0.2.8
What is needed (minimum) on the server:
enable SSL for HTTP
basic session authentication on Domino Web Engine
enable REST services
active IDVAult
What is needed (minimum) for user:

A mail replica on the Traveler server.
A valid internet address, set in the user's person document
A valid internet password, set in the user's person document
The user's Notes ID must be in an ID Vault
Server configuration
Suppose we have a Domino 10 server installed, Traveler 10, created replicas of users' DBs that will use IMSMO. Furthermore, we already have SSL enabled for HTTP. NOTE: It is better to disable HTTP on port 80 (Server Document/Ports/Internet Ports/Web).

We will use a simple configuration for testing without using Internet sites.
Add the setting NTS_OUTLOOK_ONLY=true to the Traveler server notes.ini file
Not required: By default, Traveler removes all of its notes.ini values if uninstalled. If you want the notes.ini values to remain in the event that you uninstall, set NTS_PRESERVE_PROPS=true in the server notes.ini.file
From the Domino® Administrator client, open the Traveler server and click the Configuration tab.Select Configurations then click the Edit Configuration. Click the Router/SMTP – Basics tab and set the variable "SMTP allowed within the local internet domain" to Disabled
Enabling REST services. Open the server document. Select the Internet Protocols tab, then select Domino Web Engine. In the Domino Access Services section of the form, select the Enabled services drop-down menu. In the Select Keywords dialog, add Mail and Freebusy using the New keyword field. Restart the server's HTTP task.
Client configuration
Install MS Outlook. For example, version 2013
Install IMSMO Client 2.0.2.8. You can download the file from IBM Passport Advantage site
Start Outlook and create a new profile: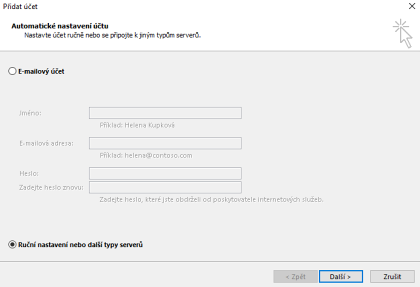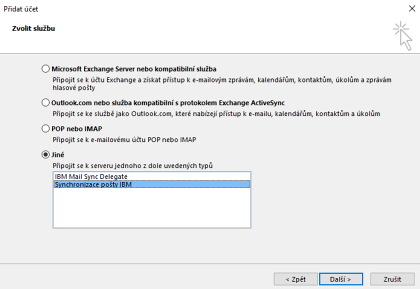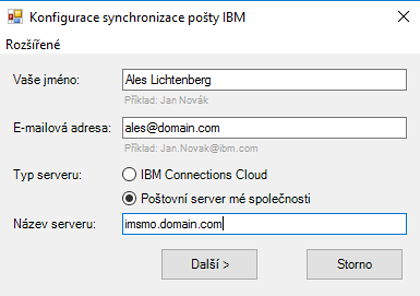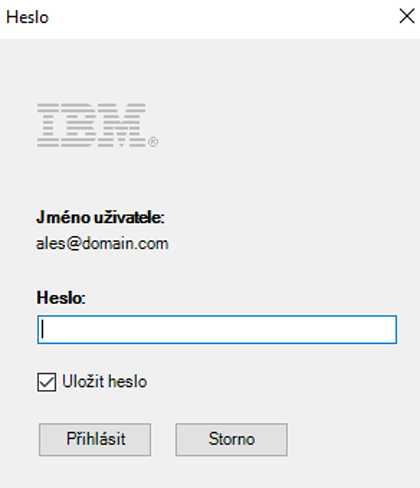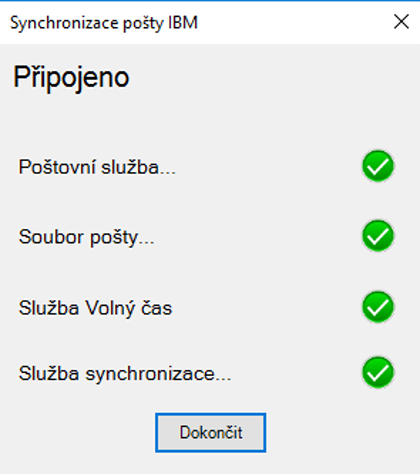 After a few minutes, folders, mail, calendar, and contacts sync to Outlook.
For more information and configuration options outside this basic setup, refer to the Domino 10 documentation.